GigaWatt
A Dutch board game built with sustainability in mind.
Sign up for updates here…
Medium complexity Euro-style strategy board game
The first 100% realistic energy board game, based on data research and interviews with dozens of energy experts
Designed by energy specialists and a professional Amsterdam based artist
Connect regions to build a European power grid
Invest in technology cards, trade and negotiate in energy markets
Bid in auctions to close coal power plants and lead the energy transition
Sustainably manufactured; zero plastic policy
Tree plantation initiative
Available in four different languages – English, Dutch, German, French
Worldwide shipping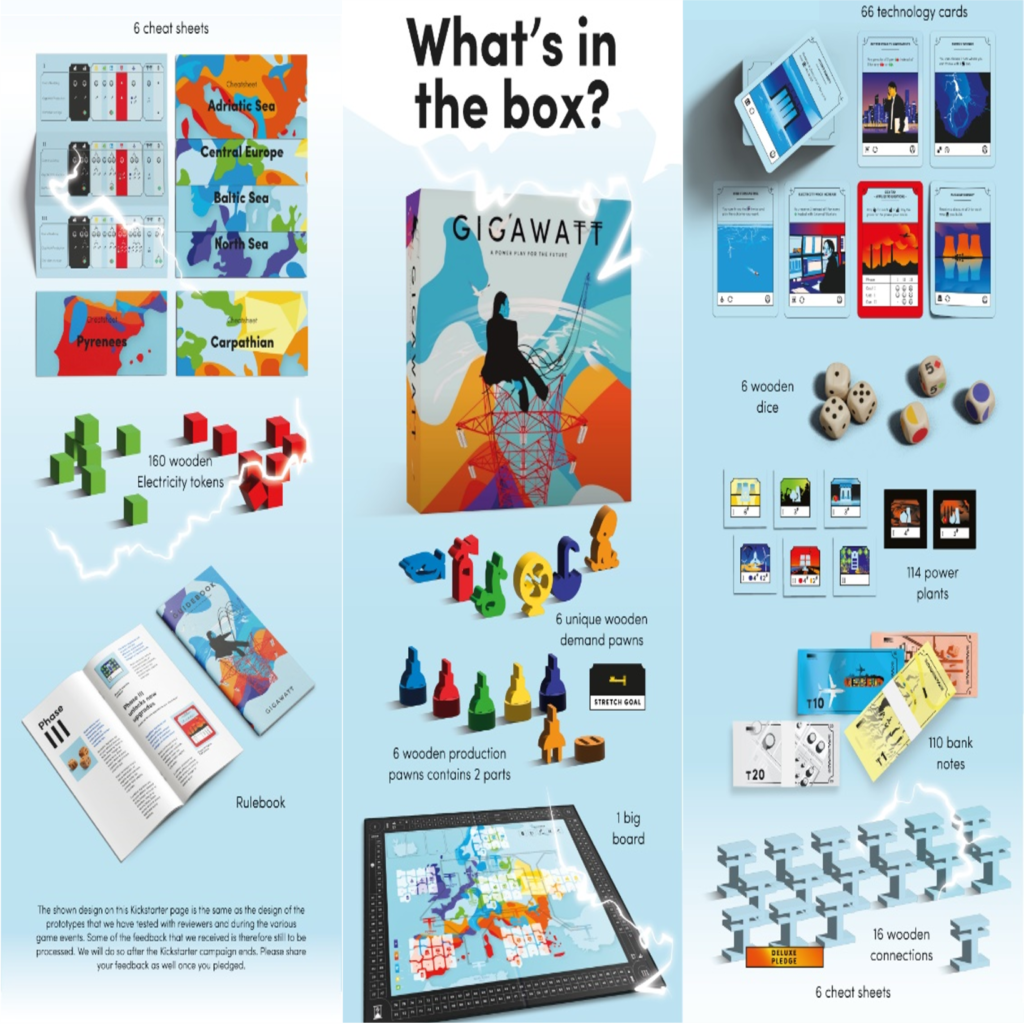 CHECK OUT OUR KICKSTARTER PROMO VIDEO FOR A DETAILED INTRODUCTION
HOW TO PLAY VIDEO
Playtester
It shows how crucial the energy issue is.
Playtester
Fun and brings out the competitor in you.
Playtester
A good representation of reality.
Playtester
Strategy based and cheat sheets a major plus.
Playtester
Thematically strong, modern subject and clear execution.
Read Our Latest Blog
Which strategy will you choose to be the first to reach zero emissions? Will you shake things up by going full green as fast as possible, or will you go forth on your current path by increasing the efficiency of the existing system first? Do you prefer subsidies or taxation? Are you a believer in centralized or decentralized energy? Independence or interconnection? And what if the people reject your decisions and put on their gilets jaunes?