Meet GigaWatt, a new Dutch board game. It is built with sustainability in mind. You are put to the challenge to lead the energy transition of your region and compete for our future.
Kickstarter Campaign launches 1st March 2022! Subscribe to our newsletter for updates and receive a discount: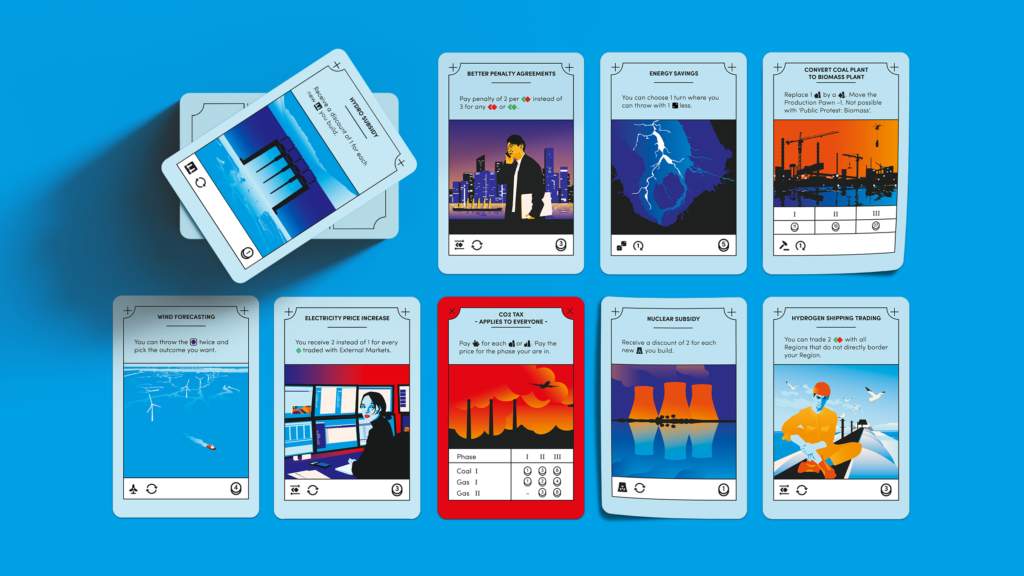 Playtester
It shows how crucial the energy issue is.
Playtester
Fun and brings out the competitor in you.
Playtester
A good representation of reality.
Playtester
Strategy based and cheat sheets a major plus.
Playtester
Thematically strong, modern subject and clear execution.
Read Our New Blog
The Netherlands installed 2.9 GigaWatt (GW) of solar power in 2020. This sounds very impressive, but is it really? What can you do with a GW? How many times does this have to happen to clean up the Dutch energy system? Is that even possible? Continue reading…