GigaWatt:
New Dutch board game on the energy transition launches on Kickstarter!
GigaWatt is a fun new board game about energy and being the first to reach the Paris targets. It's based on research and actual energy transition mechanics.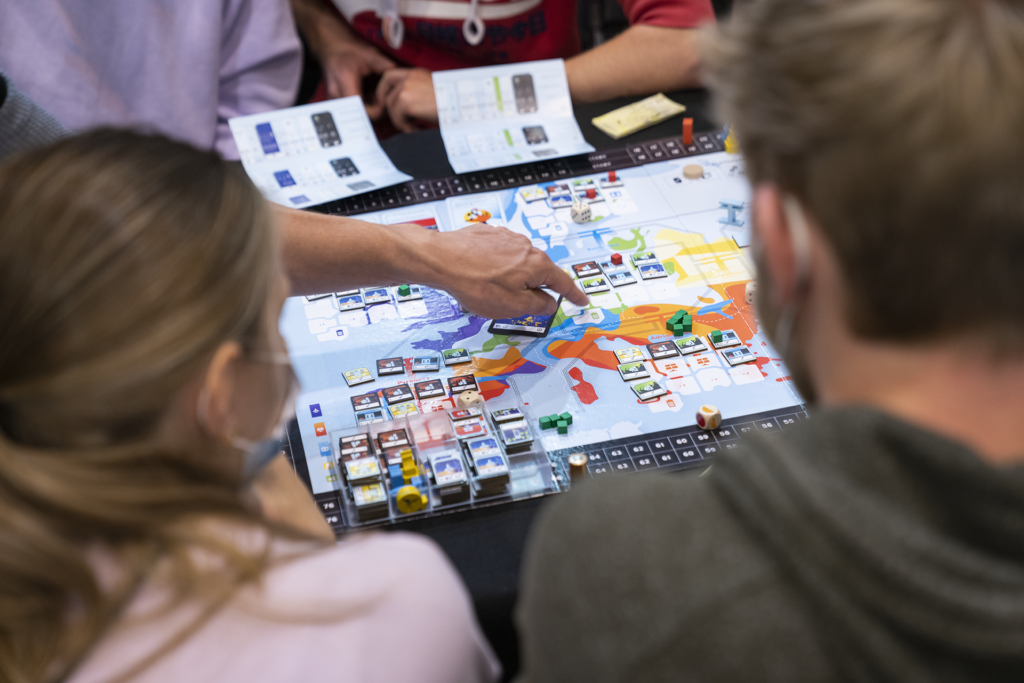 AMSTERDAM, March 1, 2022 – GigaWatt is an upcoming board game born in Amsterdam, launching through a Kickstarter campaign on the 1st of March, 16:00 CET / 10:00 EST. The game has been created by energy enthusiasts who, with this game, aim to make the public more aware of the energy transition. During this game, you build power plants, invest in tech cards, trade electricity with other players, and keep the demand and production of your region in balance, all while maintaining profitability and utilizing the most sustainable energy sources.
The GigaWatt game can be ordered through Kickstarter during the whole of March and support is needed to make it a reality.
Reach-out to Milo van Holsteijn, one of the creators, for more info:
+31622274918 | info@gigawattgame.com

_______________[Further, more detailed information, below]____________
_______________[link to our media kit can be found here]_____________
Relevant theme: Energy crisis, Paris targets and IPCC report
Given current global developments, in particular the energy crisis that has recently only further deteriorated because of the war in Ukraine, going renewable is ever more relevant. Furthermore, the newest IPCC report on the Paris targets, emphasizes the urgency for the world to go renewable sooner rather than later. In these challenging times, GigaWatt is a fun and low-threshold way of bringing these topics to the (kitchen) table!

A board game in which you solve the energy transition in your region
In GigaWatt, players are responsible for electricity production in one of six European regions. Your goal is to replace coal and gas with wind, solar, nuclear, biomass, hydro and storage. The first one to do so completes 'the energy transition' and wins. On this journey you encounter various (realistic) challenges, such as: lower power because the sun is not shining, a protest in your region against nuclear power, the possibility to trade electricity with your neighbor, a CO2 tax that is imposed on you, the speed to close down coal plants vs risk of black-outs, the decision which technology to invest in… The challenge is to keep up with the growing electricity demand in your region, while keeping unpredictable production and demand in balance, and phasing out coal and gas.
Our vision to engage people in a playful way with the energy transition
We as creators of the game all work in the renewable energy sector. We love the work that we do mainly because it is relevant, involves strategy, is a great challenge, and is a big puzzle. Those are 4 great ingredients for a game! Our main goal was to make a fun game (just like Catan, Risk and Monopoly are) so that people will play it more than once (we do not want it to be too "educational" – sustainability should become mainstream). Our vision is that while as many people as possible play this game, we hopefully make them excited about the energy transition. Our generation has the challenge to stop, or at least slow down climate change and keep our planet habitable for the future generations. And with this game we hope to inspire more people to join in on the action and have fun while doing it!
Find more information here: